Mascoutin Valley State Trail - Ripon, WI
August 16, 2014

I went to the Mascoutin Valley State Trail today, about seven miles north of Ripon, WI, with my friend, Rick, with the five White-faced Ibises being reported since mid-June, as our target birds. No dissapointment, except for the cloud cover, and the distance of the birds, which pushed the limits of my 800mm Sigma lens.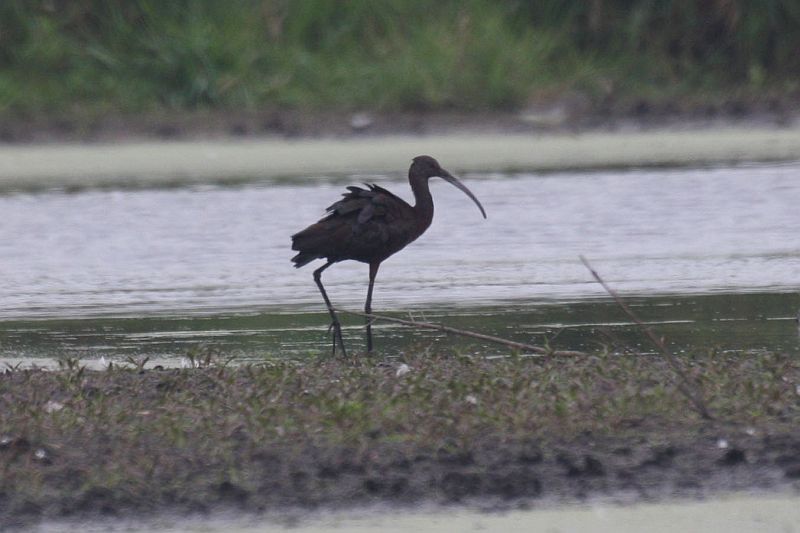 I heard Rick and another birder, both with a higher quality spotting scope, and binoculars, count a total of six Ibises, including a juvinile. Too late to determine if this juvinile flew in, or was raised here, which would have been the first confirmed nesting pair of this species in Wisconsin. More attention will be given to this location next year, including myself.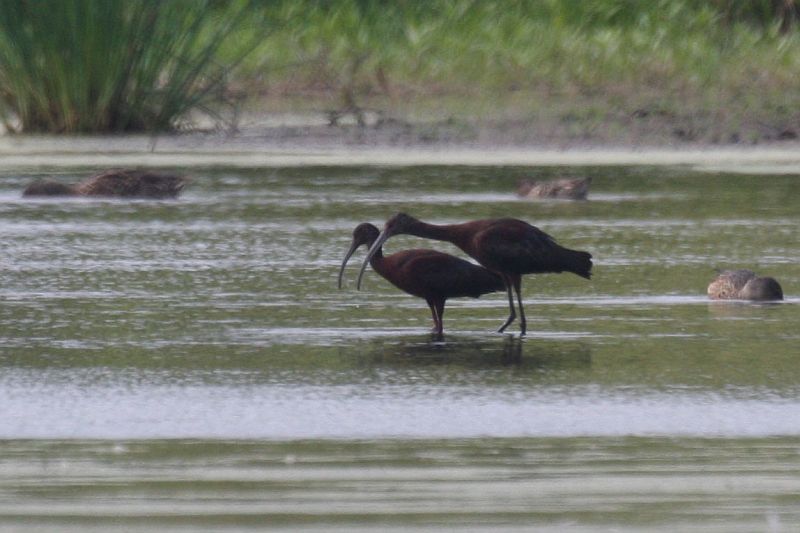 The bird pictured above and below, was the "bonus bird". Not only seeing a Common Snipe in general, but seeing it perched on a branch about six feet above the water, I thought, was rather unusual.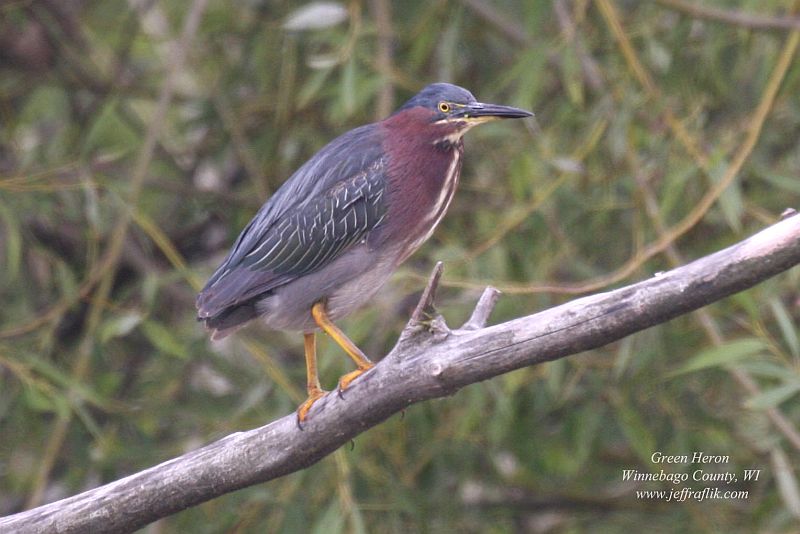 While getting in a better spot to shoot the snipe, we flushed a Green Heron, which landed on a perch just above the snipe.I guess a frog in his mouth was too much to ask.


Back to Jeff's BLOG PAGE

JEFF'S PHOTO GALLERY

JEFF'S HOME PAGE