Horicon Marsh NWR - Wisconsin
June 11th and 12th, 2015

June 11, 2015 - I gave up on the lousy fishing for a while (everyone is blaming the weather), and dusted off my camera, when a friend of mine told me about this male Whooping Crane, and female Sandhill Crane, with a colt (a "Whoop-hill" Crane?) in Horicon Marsh. He was told that it was only the third time it has happened. We drove out there and easily found the family, but the overcast skies, the challanging distance, and the few times they got in a close group, made for only a couple keeper shots. Crossbreeds like this are typically sterile, and do not continue to breed.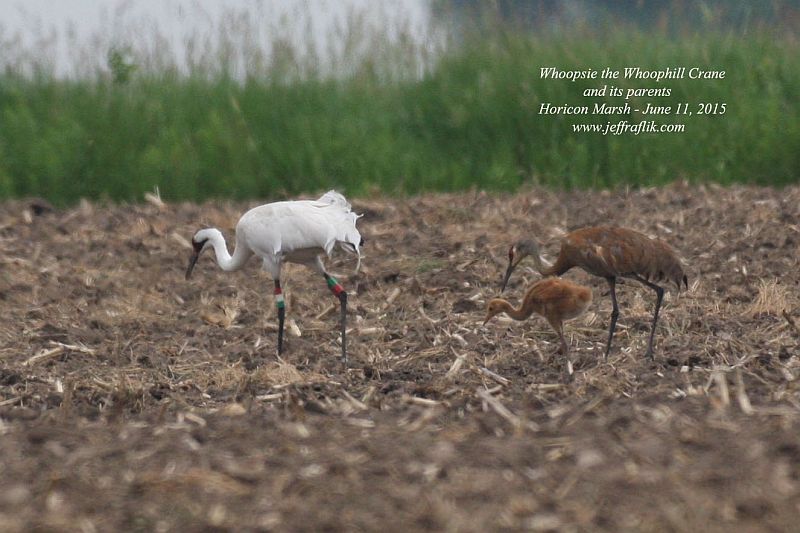 Rick also noted that the Trumpeter Swans hanging out along Hwy 49 had 7 cygnets. I had only noticed the adults, as I wizzed by on the way to and from work. No good photo opportunities on the 11th, but on the 12th, I found them out on the water, at a real nice distance, with the sun peeking out once in a while.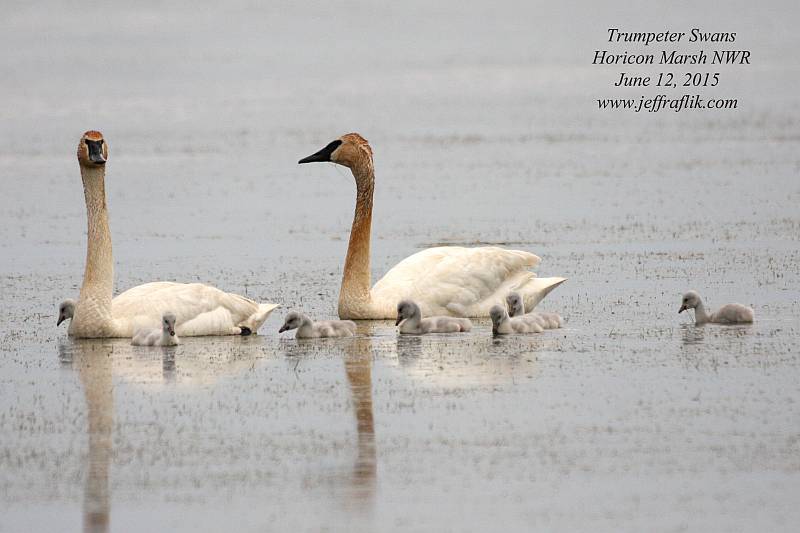 I couldn't find the "Whoop-hill" family on the 12th (only the male Whooping Crane), but I found this Sandhill Crane family very close to the road on the way back to my house in Waupun. Families of Sandhill Cranes are everywhere, in fields around Horicon Marsh.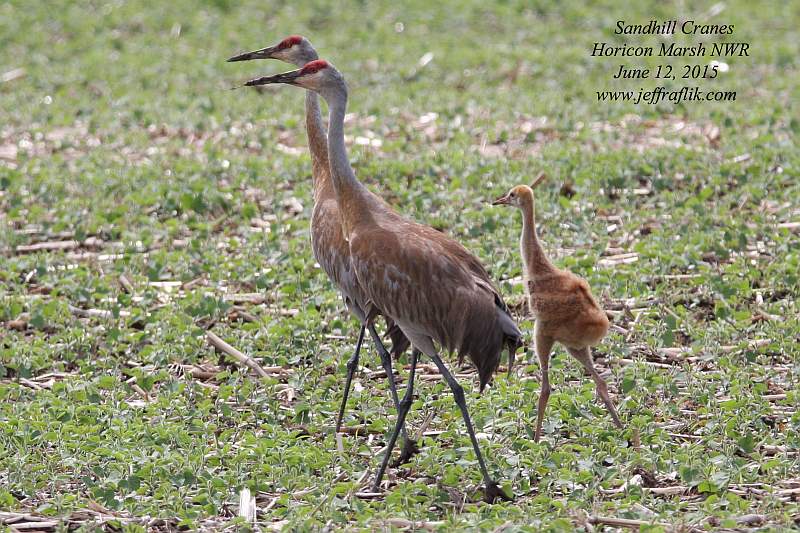 Back to Jeff's BLOG PAGE
JEFF'S PHOTO GALLERY
JEFF'S HOME PAGE