Fox Den near
Kewaskum, WI - June 11, 2018


In early June, one of my machine operators at work told me he had a fox den on his farm, and that I was welcome to come over and photograph it. I finally made it over there on June 11th. I was surprised to see how close it was to the road, and that it was almost directly across the highway from his house.
I got there early in the afternoon, and didn't see any activity for several hours (except a couple of sightings of adults way out in the fields). I kinda knew that activity would increase towards the evening, and it did, after I returned from dinner at Dairy Queen.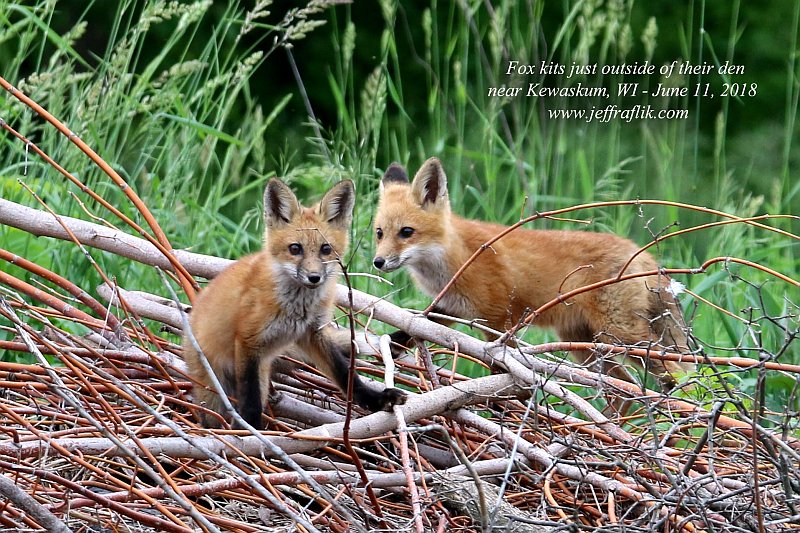 At 6:11, I got this shot of both of them (no more than two kits were ever seen at a time). I was facing an entrance into the brush pile, but appearently there was another on the other side, where they were coming out, and climbing to the top, only for barely a minute at a time, until they kept hearing noises from the house, and running back inside.


My favorite shot of the day, at 6:12. He had not gotten good footing with both front feet yet, when he heard another noise from the house. When he turned to look, I love the way he pulled his right foot up. I also barely got his eye, which I knew would "make or break" the picture.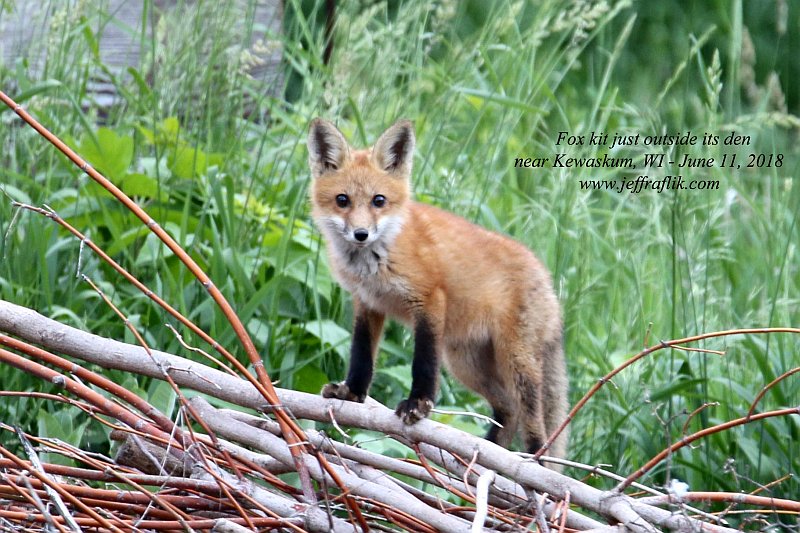 A couple hours later, after packing things up at around 8:15, I was talking to the owner at the same angle, but farther away, when we noticed a significant increase in activity. No more spectacular shots, but this one was worth saving.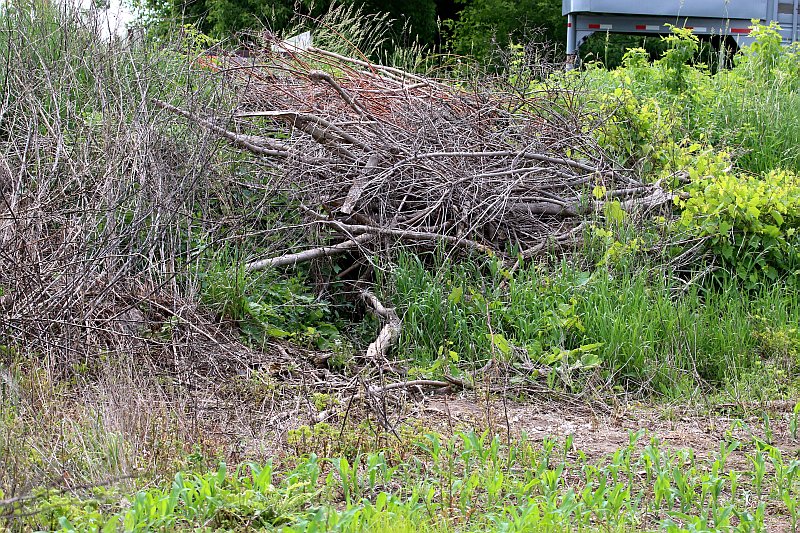 A wider angle of the brush pile that contained the fox den from earlier in the afternoon. I was hoping to get some playing around between the kits, or some feeding activity with the adults, but as I mentioned above, there was appearently another entrance on the other side.

I plan to stay in close contact with James next year to learn of any new activity, if they use the same den, now that I know what to expect, and how easy it is to photograph...


Back to Jeff's BLOG PAGE

JEFF'S PHOTO GALLERY

JEFF'S HOME PAGE